Our core beliefs
The process has to be joyful!
Meditation, personal growth or even happiness are ideals that have a certain degree of simplicity to them. They are not far-reaching goals found only by sitting cross-legged with your eyes closed at a mountain top, and therefore the process too should be simple and joyful.
Balance' is the key to everything!
Just like you brush your teeth everyday, it's good mental hygiene to practice at least a few minutes of mindfulness or manage your emotions on a daily basis. This is proven to increase our mental and physical health over time and make us more productive and happy. So whenever you feel stressed or anxious or you can't sleep, try out our 'balance' content on the app to help you.
Life's too short to be stuck. Keep growing.
As the world keeps changing and evolving, so should you! But it is only when we're balanced that we can truly learn new skills and grow. That's where our 'grow' section comes in! Some of the most important life skills of the 21st century are broken down into bite-sized and actionable learning journeys you can take at your own pace and implement in your life. Learn more about our journeys here.
Technology has its limitations!
Yes we're actually saying this as a tech company! There is nothing more effective for humans than other humans. That is why on our app, we've also listed highly qualified and verified experts and life coaches to help you truly grow if you're serious about investing some time and effort in yourself and development.
Our team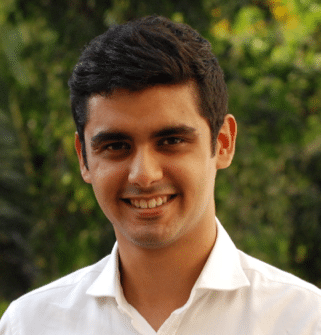 Anshul Kamath
founder
Anshul began his career in Finance in London followed by a stint at an early stage tech startup working on product and data. A small passion project he started in 2017 eventually led to founding Evolve as a startup in 2019. Learn more about the inspiration behind Evolve here.
Rohan Arora
co-founder
Rohan comes with close to 10 years of leadership experience across organisations like Performics, Mondelez & ExxonMobil. He believes in the importance of training the mind. Rohan holds an MBA from IIM Ahmedabad and B.E. (Hons) from BITS Pilani.
Praveen Yaramilli
head of product
Praveen has been part of Evolve right from our inception and heads product and design. He is the person behind our amazing illustrations and the joyful UI on our app! He's worked at Yahoo and Accenture prior to being an independent artist and free-lancer for several years.
Jash Vatsaraj
content manager
Jash joined us at Evolve to get started on his own journey of personal growth. At Evolve, his role spans marketing, content and product! Outside work, he's an encyclopedia on all things football and The Office.
Our story
The inspiration for Evolve goes back to 2017 when our founder Anshul Kamath started a passion project to understand what made individuals better versions of themselves. Over the last 3 years, he has collaborated with some leading psychologists, life coaches and meditation and wellness experts and with them, facilitated workshops for 100's of individuals and corporates on mindfulness, stress management and personal growth.
From college students to CEO's, there was one common problem – no one seemed to know how to manage their emotions, particularly stress and anxiety and this was a big blockage to being able to grow as individuals and leaders. He saw the need for a product that was accessible to all and simple and fun to use. And that's how the idea of Evolve was born. In 2019, he began to assemble a core team and after months of user and market research, this app was conceptualized and developed.