What Is Self-Discipline?
Your success is shaped by a range of factors. Skills, habits, and mindsets of all types all contribute significantly to your particular successes. Despite the fact that there are other crucial elements, one stands out above the rest: self-discipline. Lack of self-discipline can lead to an unhealthy lifestyle.
Nothing defines your success in life more than your willingness to be self-disciplined. Let's look at what self-discipline is and how we may implement it to succeed in life. Here is an explanation for the question, "What is self-discipline?" Success necessitates self-discipline. In reality, it is the most important trait required to achieve your ambitions effectively. Its influence may be seen in many aspects of life. Self-discipline is essential if you are serious about achieving your goals and having a happy life. Self-discipline is one of the most essential foundations for success, yet it is quite often lacking.
What the Causes for Lack of Self-Discipline
You may be wondering what the causes are for the lack of this vital capability. The following are the most significant.
Self-discipline is not genetic
Misperception of the underlying concept
Laziness or lack of inner strength
Fear of failure
Temptations erode self-discipline
Lack of goals or sense of purpose in life
Weak health and body
1. Self-discipline is not genetic
It must be built, reinforced, and exercised. Most people, however, find it difficult to do so. It's impossible to acquire self-control if you don't know how to successfully create and improve it in the first place.
2. Misperception of the underlying concept
The main reason why most people struggle with self-discipline is a misunderstanding of the basic notion. Most people have a misunderstanding of what self-discipline entails. Self-discipline is associated with anything painful or obsessive in these people's minds. They wish discipline was simple and enjoyable. As a result, whenever these people strive to be more disciplined, it turns out to be a battle that simply does not seem right to them. They don't like it, which is why they swiftly return to their familiar surroundings.
3. Laziness or lack of inner strength
You are unable to be more self-disciplined due to laziness and a lack of inner power. You avoid performing activities that take effort and tenacity in this scenario.
People favor idleness that is pleasant to behaviors that demand effort. Laziness is pleasurable and uncomplicated, whereas self-discipline takes work.
4. Fear of failure
This is another explanation for a lack of self-control. It stifles initiative and tenacity and contributes to a lack of inner strength.
Accepting failure can sometimes lead to a loss of self-control. It will be difficult to retain self-discipline when individuals can live with the possibility of failure.
5. Temptations erode self-discipline
Every day, we are all vulnerable to a variety of temptations. We are bombarded with commercials in newspapers, magazines, and on television urging us to buy this or that.
We see a wide variety of things for sale at supermarkets and shopping malls, and we are provided with several ways to pass the time, such as TV shows, movies, restaurants, concerts, sporting events, and a variety of other forms of entertainment.
How can you ignore the beautifully organized and delicious food in the store, or refuse to watch a TV show that provides a nice vacation from daily life?
Accepting and pursuing all of these pleasures indiscriminately and without applying common sense tends to erode self-control.
6. Lack of goals or sense of purpose in life
This is another aspect that contributes to a lack of self-control and a sense of weakness. Discipline will be more difficult to sustain in someone who lacks a clear goal for life. If, on the other hand, you have a purpose that you want to see realized, you are more likely to have the willpower to pursue it.
7. Weak health and body
A poor state of health might lead to the lack of this critical talent. This means that you must take good care of your health and physique by eating nutritious foods and exercising. A healthy body and mind can avoid a lack of self-discipline.
What you can do if you're having trouble with self-discipline?
First and foremost, attempt to let go of the notion that one day you could enjoy being disciplined. Most of the time, you won't. However, if you don't anticipate things to be simple, you'll be more likely to stick with your goal of being disciplined. In reality, if you expect things to be tough, you'll be able to deal with the difficulties that arise.
Second, you must constantly challenge yourself to preserve self-control. This will assist you in developing disciplined habits. This habit will not only have a significant influence on your life, but it will also help you to boost your chances of success.
Think of Self-Discipline like a Muscle
The capacity to be disciplined is analogous to a muscle. It will degrade if not utilized. However, if it is taken on a regular basis, it will strengthen. In fact, the more you use this "mental muscle," the stronger your regulated habit grows. You will not only become accustomed to it, but you will also realize that you will continue to push yourself even further after a while.
When it comes to developing self-discipline, it is vital to start small. It is best not to overdo it in the beginning. Instead, start with something modest to avoid losing motivation. This will not only help you adjust to the new behavior, but it will also allow you to reap the first rewards sooner and avoid lack of self-discipline. You may progressively raise the effort of your "willpower muscle" from this point on.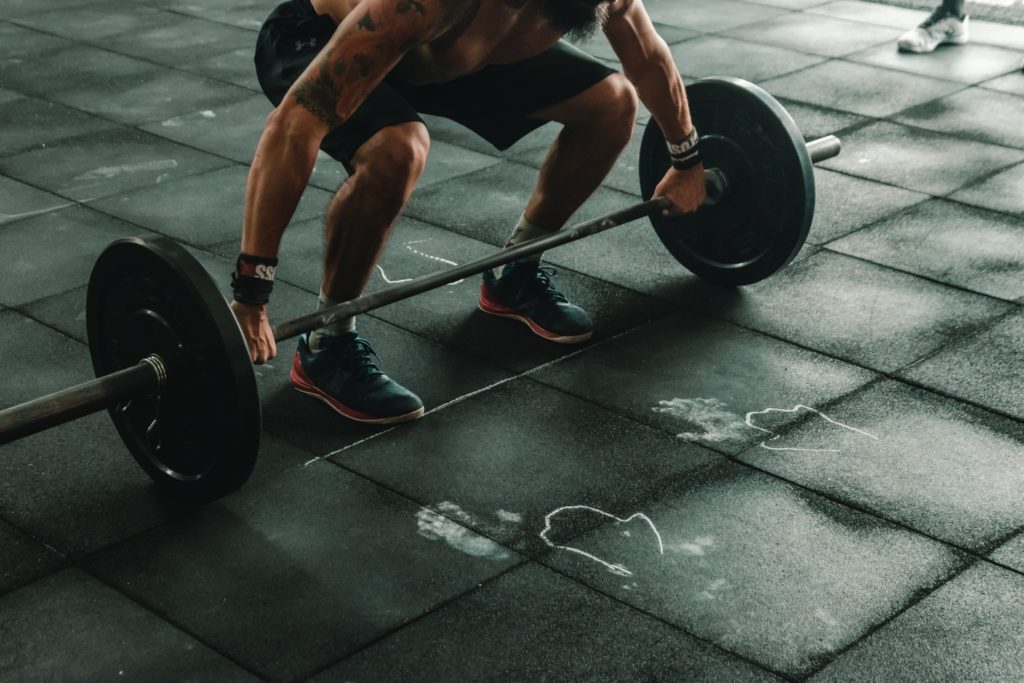 Once you've mastered being disciplined in one area of your life, you may go on to the next item you'd like to alter. And after you've conquered this task, you'll be able to shift your emphasis to something else. As you can see, this method will assist you in transforming your life one step at a time. The only thing to remember is that once you've created a habit, you'll have to work hard to keep it up. Do not succumb to the desire to relax your "discipline guards."
Try Evolve App to overcome procrastination. The app has journeys that will help you lead a healthy and procrastination free life. The Evolve app is now live globally on Android & Apple, click here to try for free!
To read more article's click the link below
Are Self-control And self-discipline Identical?
6 Best Self -Discipline Exercises That You Should Practice
Sarah Khan is pursuing CSE and is an author at Evolve.
Who strongly believes mental health is the overall strength.
Mail at sarahjkhan37@gmail.com to connect with her.