Evolve > Mindfulness >How To Focus and Prepare for a Virtual Meeting?
During these times of Coronavirus, when you're working from home and adapting to your new surroundings, keeping your focus in check can be difficult. More so when it comes to meetings with a client or your team. What used to be a personal affair, has now become a virtual call with various hiccups. It can be straining on your eyes, and weak internet or technical difficulties can cause unnecessary problems too. You may often find your attention drifting from place to place while the meeting goes on just like the screens jump when a new person starts to speak.

This is a simple checklist of items for you to follow and keep in mind before your next virtual meeting for improved focus and concentration. Yes, they can be very long sometimes and you may not be comfortable with the medium, but following these simple tips will help you better your focus. Moreover, you will be productive after and slowly get comfortable too!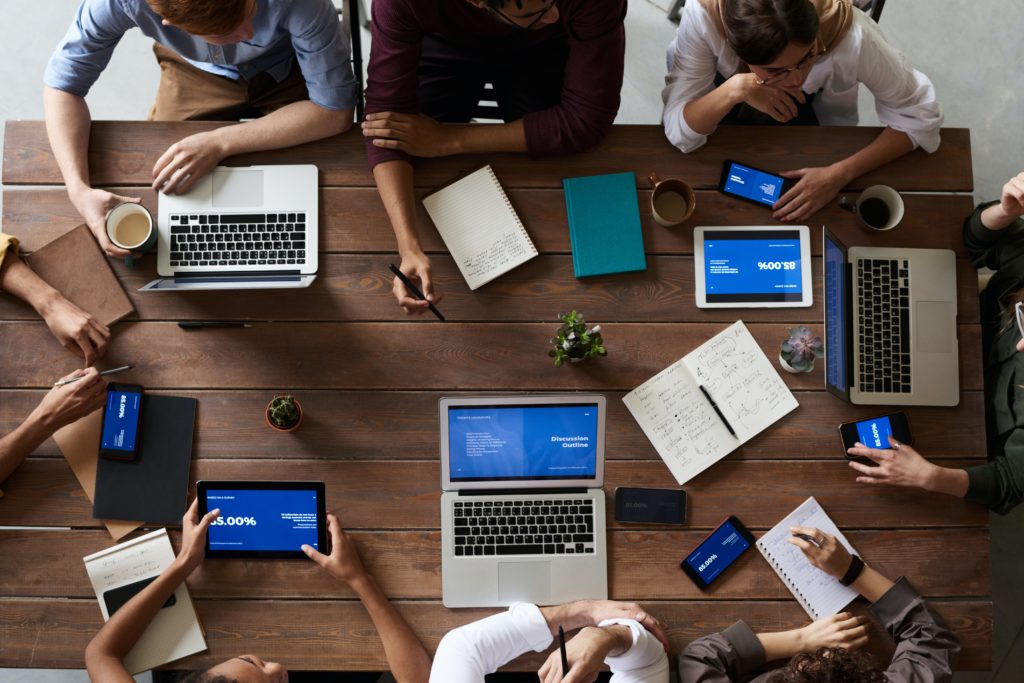 Virtual meeting focus checklist

| | |
| --- | --- |
| Statement | |
| Put your phone aside before the meeting begins | ✔️ |
| Be well-versed with the objectives and topic of the meeting | ✔️ |
| Stay calm and grounded before the meeting begins | ✔️ |
| Close all unnecessary tabs on my browser | ✔️ |
| Don't let thoughts wander to other events from the day or outside work | ✔️ |
| Drink water before the meeting starts | ✔️ |
| Tidy up your desk and environment | ✔️ |
| Pay attention to others while they are speaking | ✔️ |
Follow these simple tips and prepare yourself for the meeting beforehand by settling your thoughts. As a result, you will be able to improve your focus, understand and participate better and feel good! Remember, there is no time like the present to try and improve your focus to achieve more!

Feel free to take a look at our other checklists for focus, sleep, studying and mindfulness here!

Evolve's guided audios help improve your focus, clear your distractions and prime your mind for success. The Evolve app is now live globally on Android & Apple, click here to try for free!
With over 300 articles published on Evolve. Jash is one of the most viewed writers on topics such as Sleep, Mindfulness and Stress. Drop a mail at Jash@evolveinc.in to connect with him.