Evolve > Focus > Monday Blues? 5 Tricks To Starting Your Week Right!
Mondays. There are songs about it, there's horror stories about it and it's usually the day that people don't enjoy. It marks the start of a new week at work and all the stress it brings. It's okay to not be super happy that Monday is here, but that doesn't mean you have to let Monday blues get the better of you.

When facing the monday blues, be proactive and try to start the week on the front foot. You can try meditation, guided meditation, mindfulness or even practice a morning routine. As a result, you can be relaxed, productive and positive. Whatever it is you do, it's best to arm yourself with some tips to get rid of Monday blues and start your week right!

How to beat Monday blues!

Breakfast. It's the first meal of the day, and of your week. Eating a healthy and hearty breakfast that you enjoy will get you in the right frame of mind. It fuels your day, gives you energy and allows you to attack the day and week ahead of you. Eat right and beat the Monday blues!

Check-in. Once you're done with your morning routine and are well fed & watered, sit down for a few moments and take stock of things. From your personal point of view and professional point of view, reflect on how you're feeling heading into this week. Observe your feelings, your body and your current state of mind. If anything needs tweaking, take measures to do so. In case you're a bit anxious or stressed, release your tension or take a few deep breaths to balance yourself. In case you're happy and excited, channel that energy into your tasks for the day.

Meditate. A great way to start your week is to spend time with yourself. Taking out 5-10 minutes of your Monday for meditation can work wonders. It allows you to spend time with your thoughts and balance yourself, giving you a sense of calm in case the new week is overwhelming. Any anxiety or stress you may have will disappear within minutes, and you can do it whenever you want in the morning! All you need is 5 minutes and a quiet corner, and meditation to beat Monday blues is possible. Try Evolve's guided audios and exercises which make meditation light & joyful, and allow you to balance yourself and beat the Monday blues.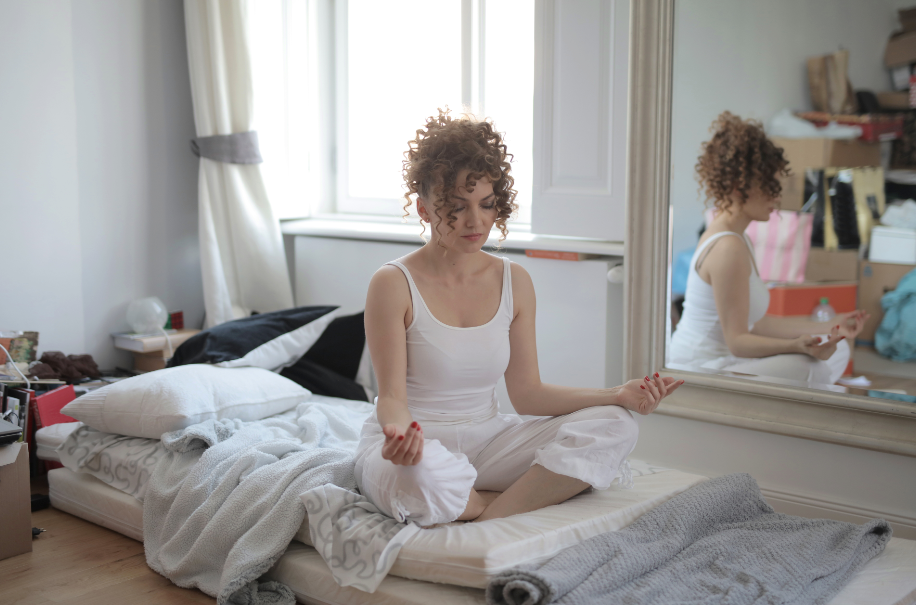 Prioritise your tasks. Make a to-do list of all the work you need to complete at work and at home during the week. Of course, work can often be dynamic and task lists change, but try and be on top of things you can control right now. Sort out these tasks based on their urgency and importance. This will bring clarity to your day and more importantly, your week. You can even try our focus audios! They help you clear out distractions and provide a boost when starting your day!

Be proactive. There's always certain tasks we dislike, don't enjoy and even at times, dread. Try and complete that dreaded task for the week on the first day of the week itself. This will bring relief, make your schedule look easier and reduce any workplace stress or anxiety you might have. As a result, you can start off your week by completing a task and looking forward to the rest of the day without letting the Monday blues getting you down.

Being in the right frame of mind when starting a new week is important. Small tips and tricks can help you bring out a better version of yourself, which is more relaxed, productive and happier! You can even listen to our "start your morning right" guided audio on our app!

Having proper routines, be it for bedtime or post work and knowing how to hack productivity can help you start the right week right! Moreover, relaxing and easing tension when things get too much are always can help you beat Monday blues!

Evolve helps you proactively manage stress & anxiety, improve focus, control anger, sleep better and find time for mindfulness with light and joyful guided exercises!