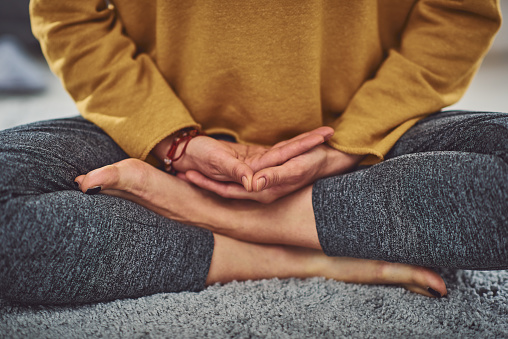 Meditation in general, and daily meditation in particular, is a very simple yet beneficial practice for your mind and body. It is a practice owing to its origin to the primordial times. Meditation has been practiced in thousand different ways over the years but its actual motive was to try and comprehend the sacred and mystical forces of life. On the contrary, people nowadays practice meditation for relaxation and reducing stress.
Daily meditation is the practice of staying mindful for a specific period of time on a regular basis. Meditating daily raises your body and mind to a different dimension altogether. Despite being so commonly known as a practice, many of you will have to admit that you do not meditate daily or even occasionally. A lot of experts suggest that meditation should be nurtured and cultivated as a habit, slowly but regularly. Persistence and consistency are the two most valuable keys to unlock the door to the superabundant benefits provided by meditation. Now, you must be wondering how to make meditation a part of your daily routine and also, how to stick to it even when you have had an insanely busy day, as you quite justifiably should.
How to practice daily meditation?
These are some excellent tips that will help you squeeze meditation into your routine just like your skincare or hair care regime:
Take Small Steps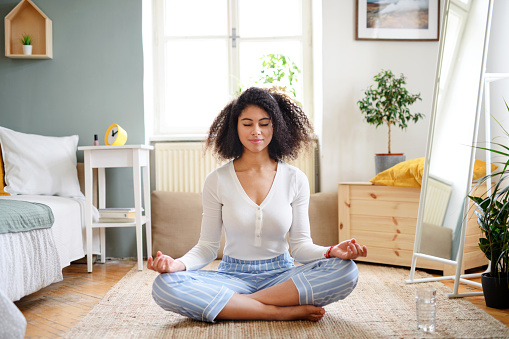 Daily meditation might be a fantastic goal but it might seem a big deal initially. So, you need not aim for half-an-hour daily right at the start. It's good for beginners to start with five minutes of guided meditation, thrice a week, and then gradually increase the minutes as you start getting habituated to the process. You might also have issues concentrating in the beginning, but that's very natural. Go with the flow! Just make it a point to sit with your thoughts for at least five minutes and you'll notice benefits within a month.
Meditate comfortably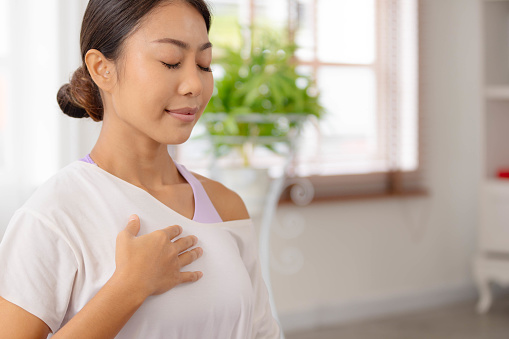 Yes. You heard that right. This is a very crucial point to be kept in mind for people who meditate daily. You might be extremely charmed and attracted by pictures of models and other professional trainers meditating on YouTube, advertisements, magazines or elsewhere and might as well be fascinated to emulate them unaltered but that is not the way you go about it. Some people may not be comfortable sitting in the classic lotus position while it may suit others. You do not really need to make yourself physically uncomfortable to meditate because that ends up doing more bad than good.
Some people also find it difficult to sit still; in that case you can also try meditating while walking or standing. Creating a comfortable and soothing space for meditation might also be an outstanding idea. The end goal is to successfully meditate, in whichever way that suits you best.
Keep going!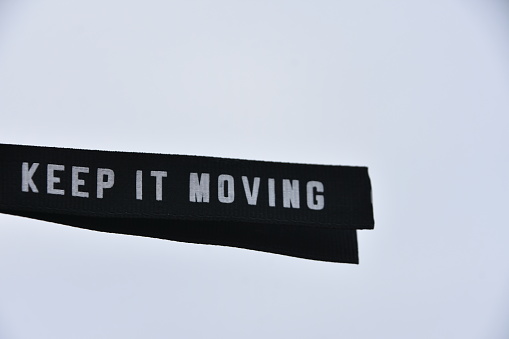 You need to give time to yourself to grow a new habit. Of course, we understand that it is not a cakewalk and that it requires you to be equally invested- physically and mentally. If you get distracted very frequently, try figuring out why rather than focusing on the fact that you are getting distracted. Recognizing and understanding your problems will help you out of your challenges and meditate better.
Try meditation apps or podcasts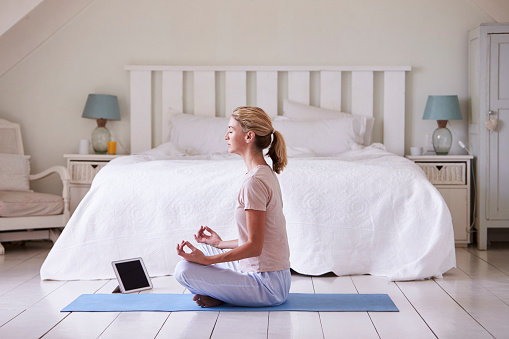 Now comes the turn to make the most of your literal constant- your smartphone. Almost everyone, in today's day and time, starting from teenagers to millennials to sexagenarians, invariably, has smartphones. Apps are catering to every aspect of life nowadays and meditation apps are quite popular. You can also use apps to explore different kinds of meditation like gratitude meditation, visualization meditation, concentration meditation, night meditation, meditation for insomnia, body scan meditation, and the like. You can also try out the meditation journeys on our Evolve app which are very interesting and fulfilling experiences. Apps designed for breathing exercises, podcasts and calming sounds can also go a long way to help you meditate.
Benefits of Daily Meditation
It has been scientifically proven, time and again, that the benefits of meditation are too huge to be ignored. Even though you do not really need to meditate daily to experience its positive results on your mental and physical health, researchers have proved that meditating for consecutive days can have exemplary results in reducing mind-wandering. Here are some enticing benefits that you would like to achieve without wasting any more time:-
Increases fitness!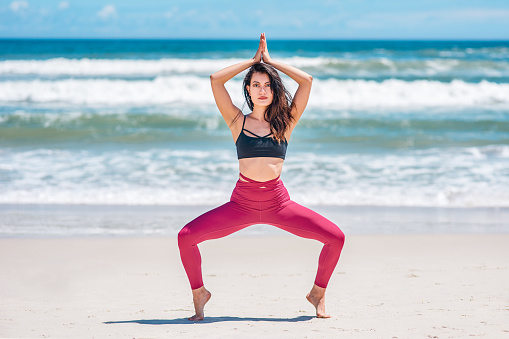 We possess a common notion that intense workouts and other physical exercises related to metabolism are the only secrets to maintaining a fit and agile body. However, that might not be true in more cases than one; nutritionists, scientists, researchers and doctors alike, have agreed on the fact that `meditation along with physical exercises, yoga and a balanced, nutritious diet significantly constitutes in achieving ideal fitness. Meditating daily widens the horizons of imagination and thoughts and acts as a constant source of motivation to your mind and body.
Improved focus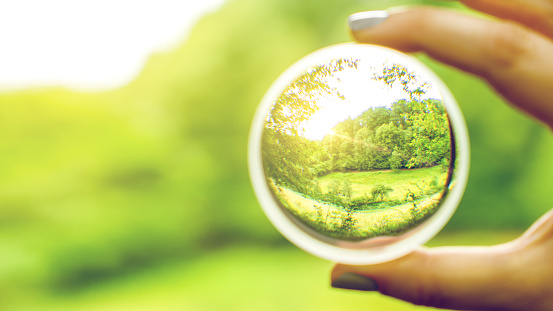 Meditation is the best way to eliminate distractions and improve your focus. Studies have stated that meditation improves the carefulness of the mind by controlling alpha brain waves that respond to external stimulations according to the way we use our sense organs. Thus, people who meditate daily would automatically have improved focus in due course.
Lower chances of age-related memory loss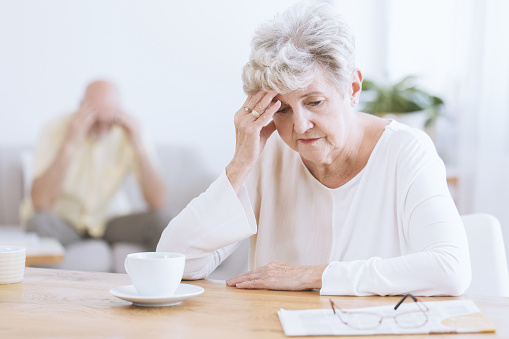 As old age dawns on you and you start growing a head full of shiny, grey hair, it seems difficult to remember or recollect your daily activities, important commitments or even what meals you had the previous day. Some people become patients of Alzheimer's disease and other forms of dementia. This can, to some extent, be prevented by practising Kirtan kriya while meditating daily. The process includes chanting mantras and moving your fingers in a certain way which helps improve concentration and strengthens your memory.
Try daily meditation for a few days and you will witness the change in your mind and body. You will also feel better and a lot more healthy internally.
Also read: 14 Different Meditation Techniques You Can Try
6 Meditation Techniques on Evolve to Sleep Faster, Stress Less
4 Ways Meditation Helps You Relax
Download the Evolve App and get access to numerous journeys on meditation that will help you experience positive results in a very short span.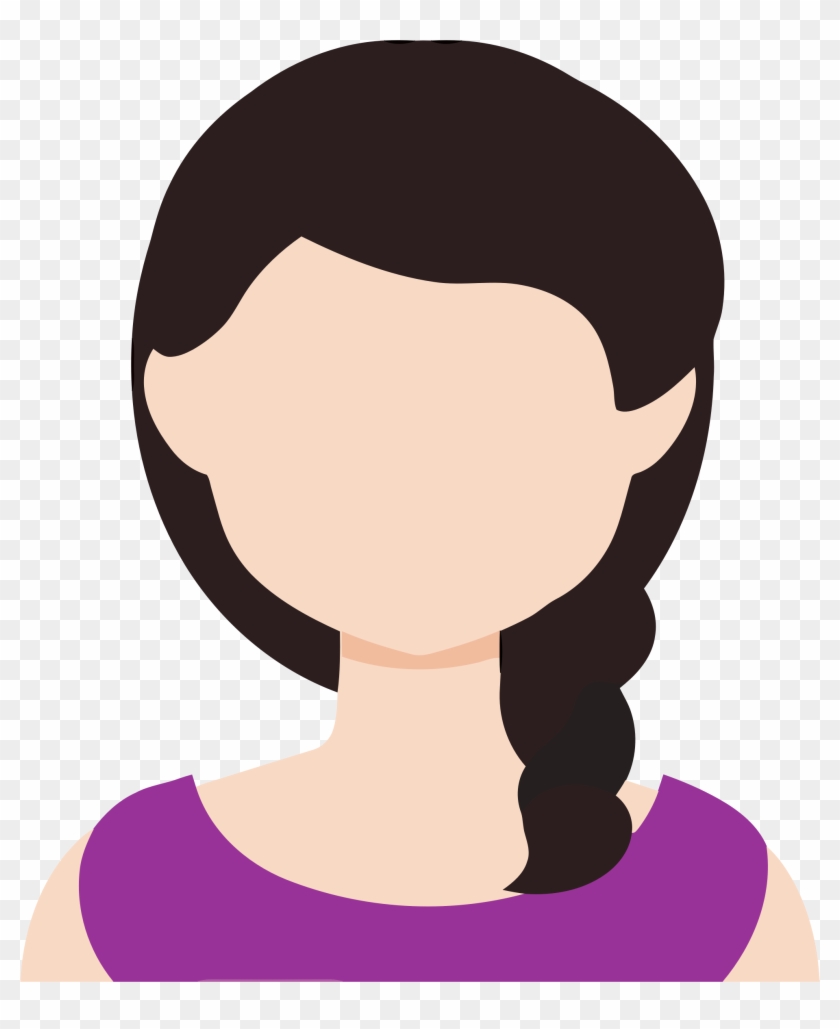 Damayanti Dubey is a final year English major at Loreto College, Kolkata. She is a writer by passion and loves to indulge in languages, especially English, Bengali, and Urdu. She aims at exploring all of their intricacies and nuances. Damayanti is a disciple of Padma Bhushan Pandit Ajoy Chakraborty and is a national scholar of Indian classical music. She has always believed that a sound mind, free from the clutches of regressive and negative thoughts is the key to living a healthy life and makes efforts to promote mental wellness through the power of her words.
Damayanti believes in thinking beyond boundaries.